Grade tracking designed to work for
you
No more spreadsheets.
No more confusing websites.
We'll handle the math.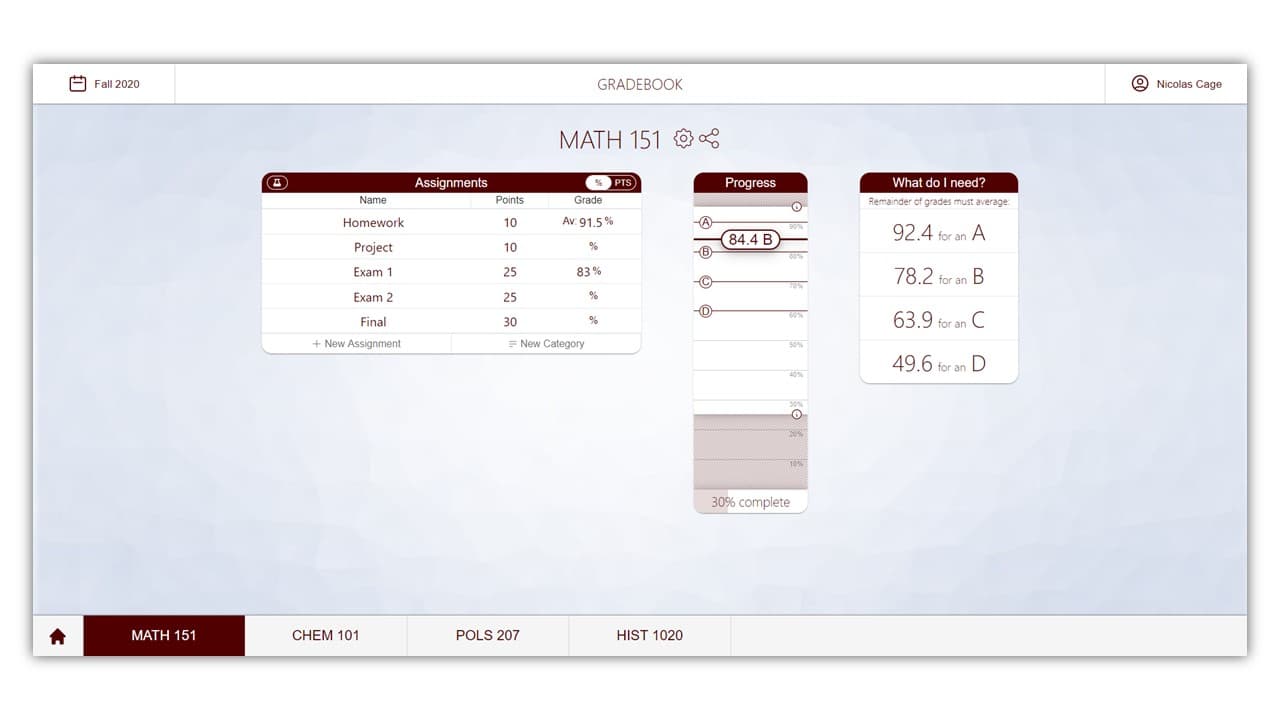 ---
How can Gradebook help?
Easy, intuitive, and featureful grade tracking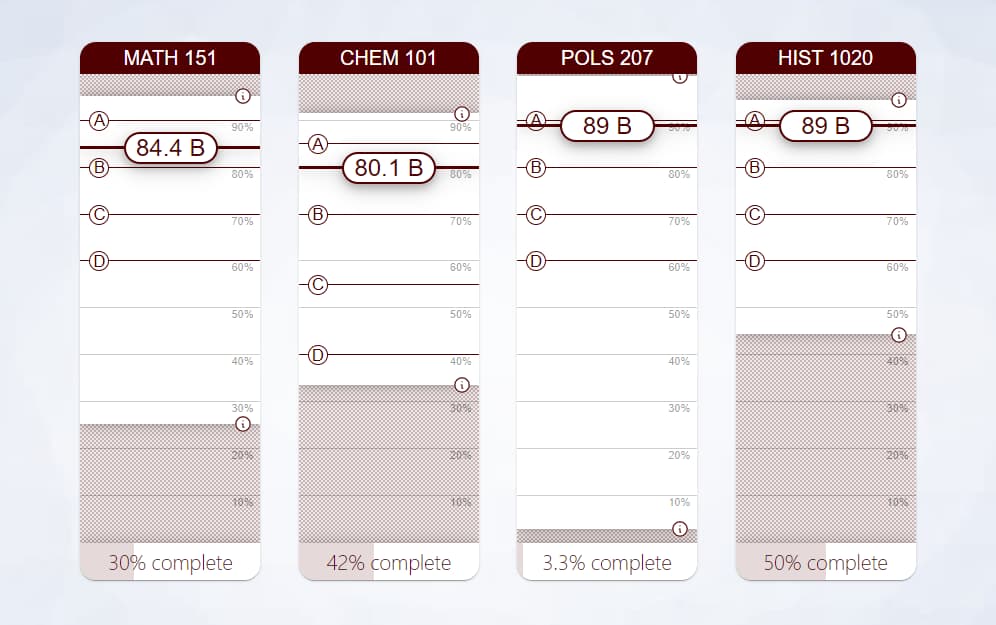 Visual dashboard
See how you're doing across all of your courses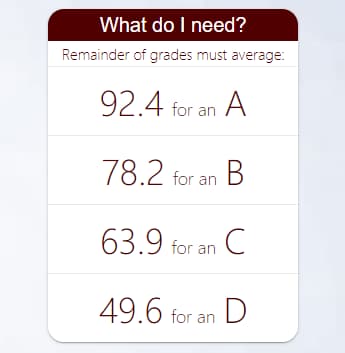 No more guessing
Find out what you need to earn each letter grade

Experiment with ease
See how different grades will affect your average

GPA Insights
Harness tailored insights to maximize your GPA
---
Don't take our word for it...
"I absolutely love Gradebook and recommend it to all of my friends that don't know about it."
"I love the Visual Progress bar because it helped me see how hard I needed to work in my classes to get the grades I wanted."
"Love the design, easy to use, and like that it helps me keep track of my GPA."