Gradebook is a free app designed by students to make grade tracking easy.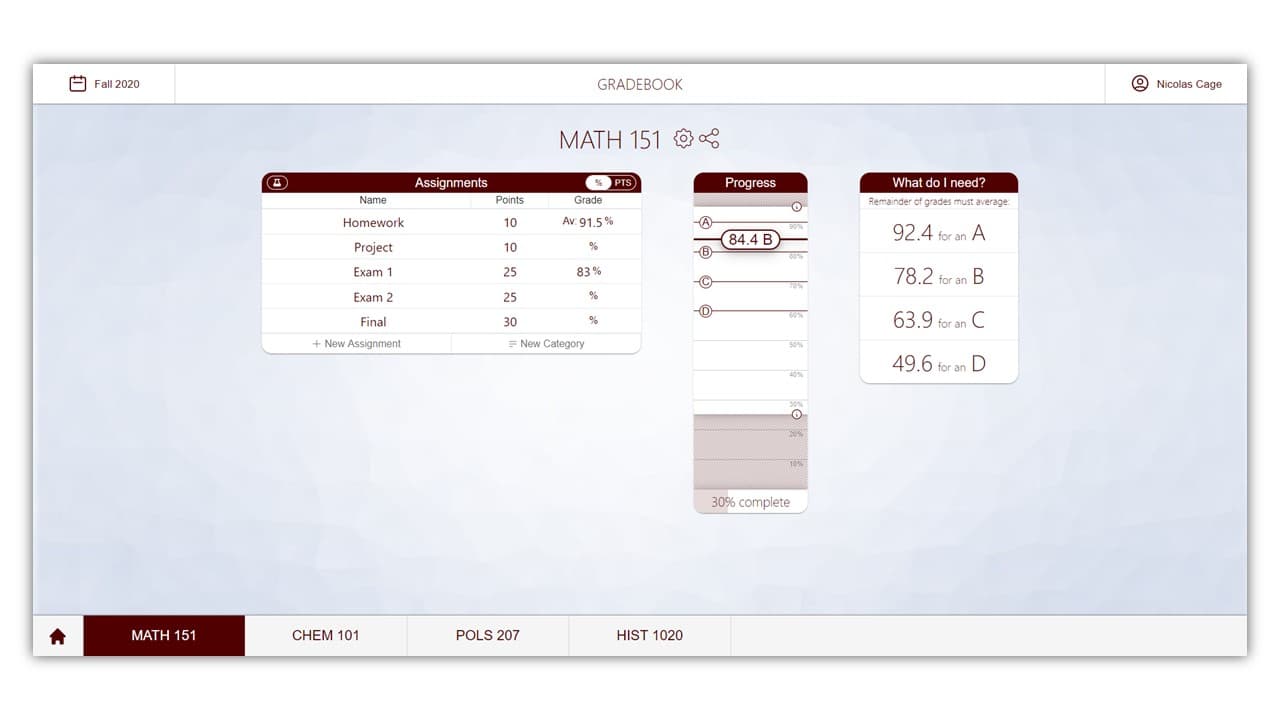 Functional
Gradebook was designed by students, for students. We focus on providing better insights into your progress so that you can focus on what's most important.
Consolidated
Gradebook is your one-stop shop to keep track of your grades across all your courses at any school, on all your devices.
What makes Gradebook awesome?
We strive to provide a fast, simple, and intuitive way to track your grades and constantly add features to support this.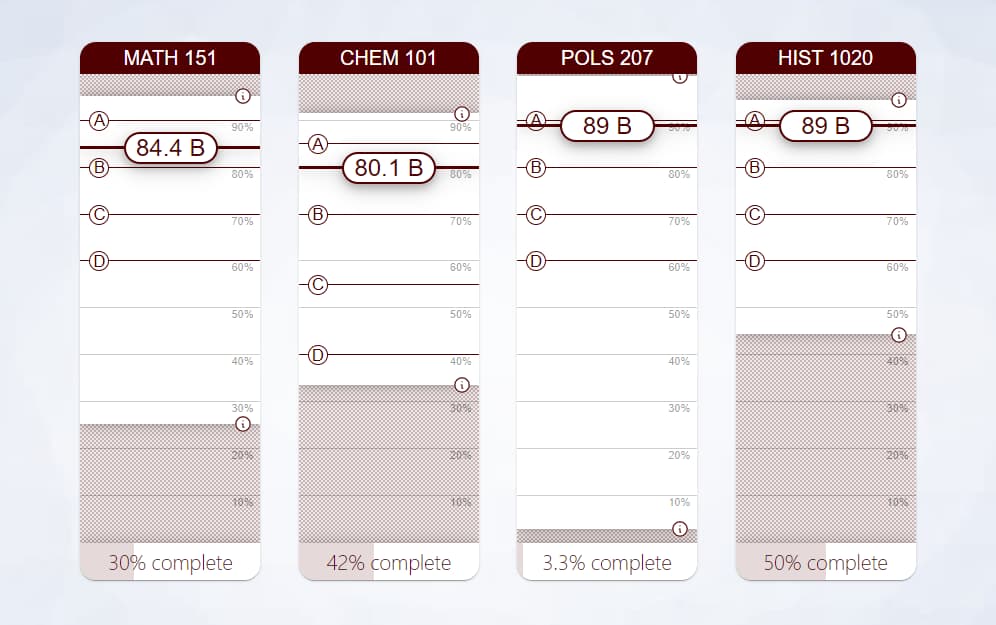 Simple, visual dashboard
View an overview of all your courses on your home page.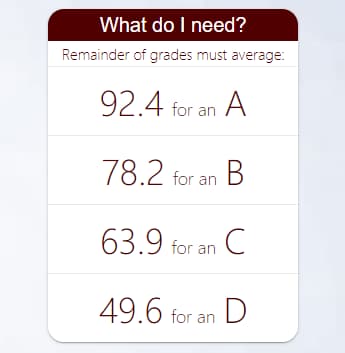 Superior insights
Understand how you need to do on your remaining assignments to earn each letter grade.
Constant improvement
We listen to feedback on current and possible features and act on it to make Gradebook even better.
What are you waiting for?